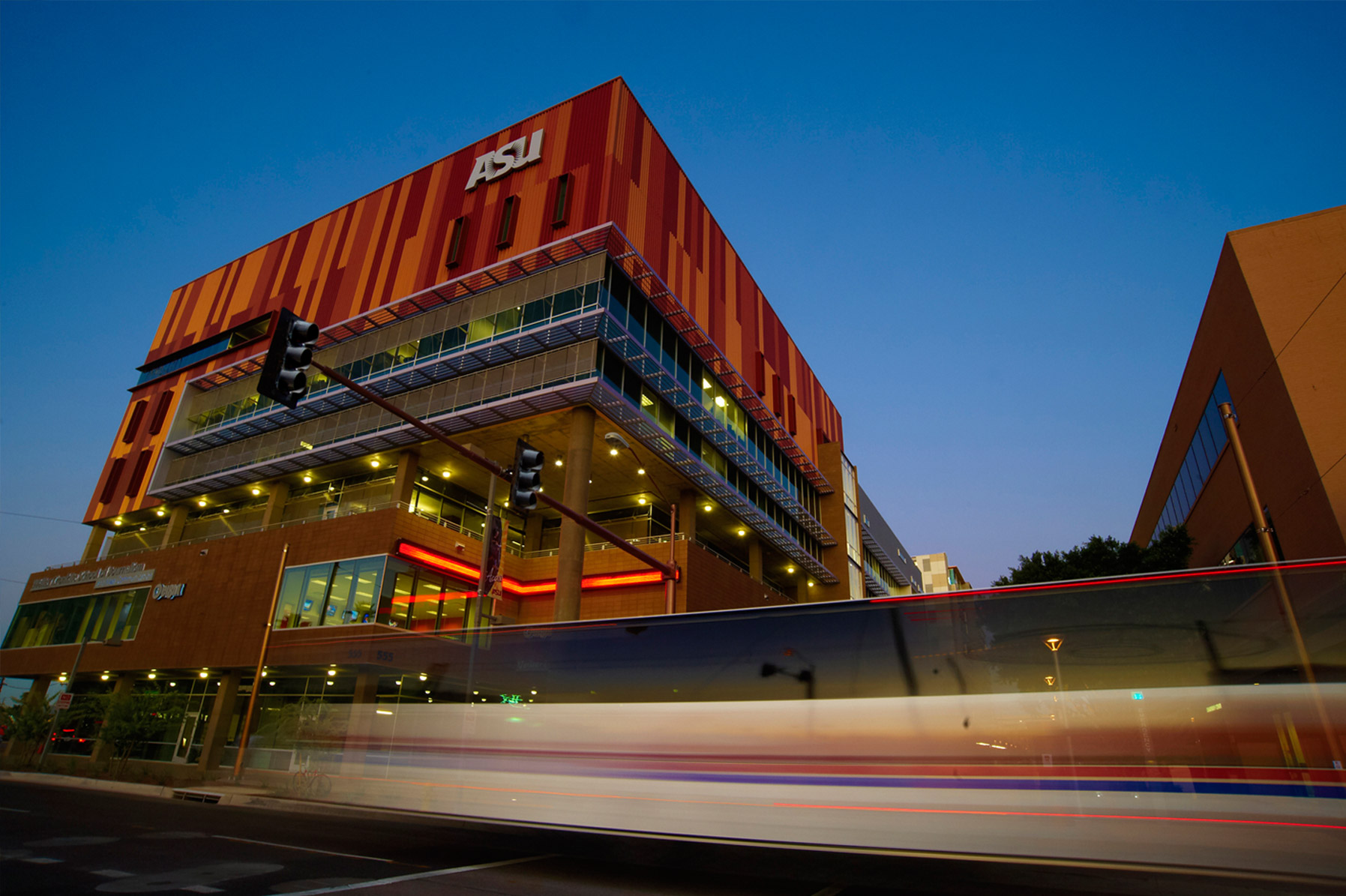 Arizona State University was founded in 1885 and is the largest public university in the United States, featuring over 80,000 students. ASU offers more than 800 programs from undergraduate through post-doctoral degrees.

More than 100 of these degrees are available 100% online,

allowing students from across the country to earn a quality education wherever they are.
We are Arizona State University, online
ASU Online features world-class undergraduate and graduate degrees in areas such as Health & Nursing, Business, Engineering, Education, Humanities, Criminal Justice, Legal Studies, and much more - all with the same curriculum and prestigious faculty as on campus. You can earn the exact same degree as you would while attending Arizona State University in person but with the added flexibility of learning on your schedule.
Same content, new delivery
Our online courses are highly interactive and encourage learning through collaboration with your professors and classmates. The online campus also provides access to the vast academic, research and career resources that ASU has to offer.
The faculty of Arizona State University is made up of some of the brightest academic minds in the world. From Nobel Laureates to Fulbright scholars and Pulitzer Prize winners, our online courses provide you with a direct connection to their knowledge and expertise.
ASU was ranked as one of America's Top Colleges in 2016 by Forbes magazine.
ASU was named the #1 university for innovation by U.S. News & World Report, ahead of both MIT and Stanford.
ASU is ranked #11 in the nation for Online Bachelor's Degree Programs by U.S. News & World Report.
ASU is an employer favorite; The Wall Street Journal ranked ASU as Top 5 in the U.S. for producing the best-qualified graduates.
ASU was ranked by Money magazine as one of the Best Colleges delivering the most value in the U.S.